I wasn't planning on getting a new cat so quickly after I had Estelle put down. When I had to tell the kids what had happened to Estelle that day while they were at school I wasn't at all ready for their reaction. I Knew they would be sad. We'd been to two funerals this summer already. Their great-grandmother and their grandfather. They did really well at those. They drew pictures for both to be put in the wall with
Manoo
and in the casket with Grandpa.
Kieran
even brought his little American flag to decorate Grandpa's casket. When I talked to them that evening about Estelle Kyle sobbed. He couldn't stop, his whole body shook. Kendra
cried
and
Kieran
acted stoic until the other two had left the room. Then he
cried
too. It was
heart wrenching
. Plus Estelle's companion of 11 years, Bramble was at a loss. He hid under the bed for three days.
So, I started checking out the two closest shelters. There are so many cool cats and kittens. I've never had an actual kitten. I also
figured a kitten would be better for Bramble and would not be afraid of the dog. We chose a little 2.7 pound orange tabby. I named her Elsa after the lioness from
Born Free
. She was spayed the next day and we brought her home. She immediately got a
respiratory
infection. My vet said it's common when kittens are spayed young and their immune systems are already weak from being in the shelter. Two weeks of antibiotics and shes good to go. She and Bramble play like they are both kittens. Each
day they
sleep closer and closer to each other on the bed. She still only
weighs
about 4
pounds
but she can whoop some Border Collie butt. And the kids love playing with her. I still miss Estelle tons but the kids are better with their new playmate. Although my stoic boy
Kieran
comes to me every few days and says, he misses Estelle. It's a joy to know I have caring and sensitive children.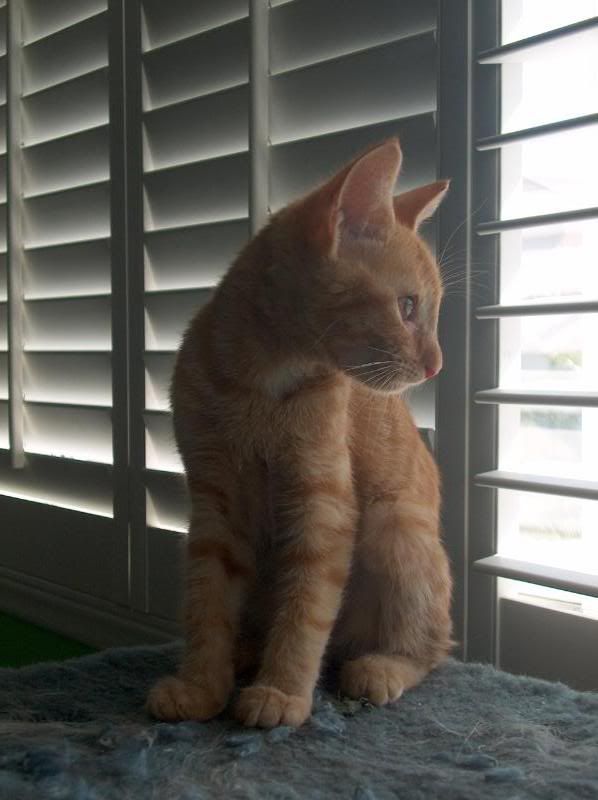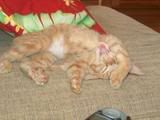 She's a big scary cat.